Lagos State Government Online Learning Platform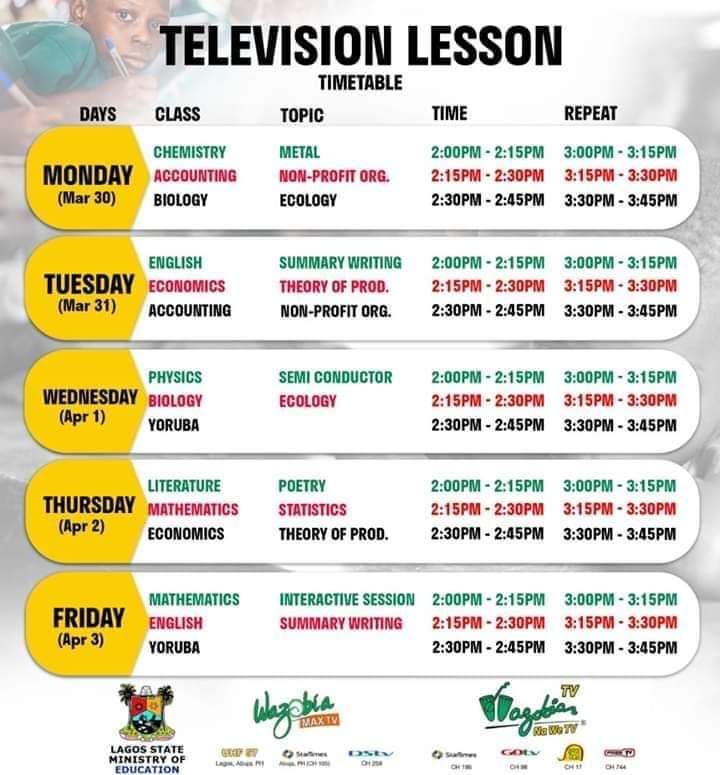 Lagos State Government through her Education Board is organizing Radio/Television classes in 9 subjects for candidates preparing for their West African Senior School Certificate Examination (WASSCE)/NECO Senior Secondary Certificate Examination.
*_Radio Station: WAZOBIA 95.1 FM
Time: 11am -* 12noon.
Television Station: WAZOBIA TV on GOTV, Startimes, Mytv or Terrestrial TV.
Time: 2pm - 4pm.

Period: Monday - Friday.

Parents, should encourage their Children/Wards to stay tuned with their writing materials during these hours.
---
2 Welcome to WAECC e-learning portal (For the general public).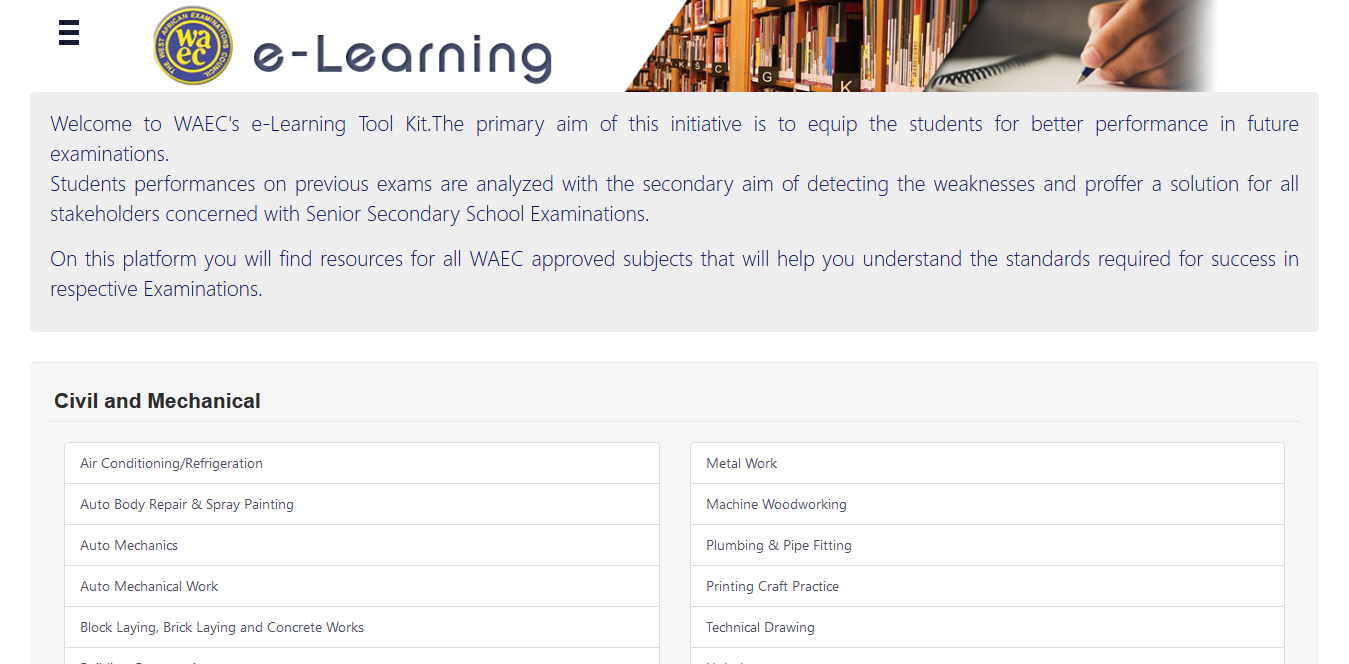 https://waeconline.org.ng/e-learning WAEC Konnect/Candidates Information Portal (This is for candidates only). They are required to log in with their
-Exam Number and
-Year of Examination
---